GIANT MONSTER MONTH demands a GIANT MONSTER FAN-OF-THE-WEEK!
by Admin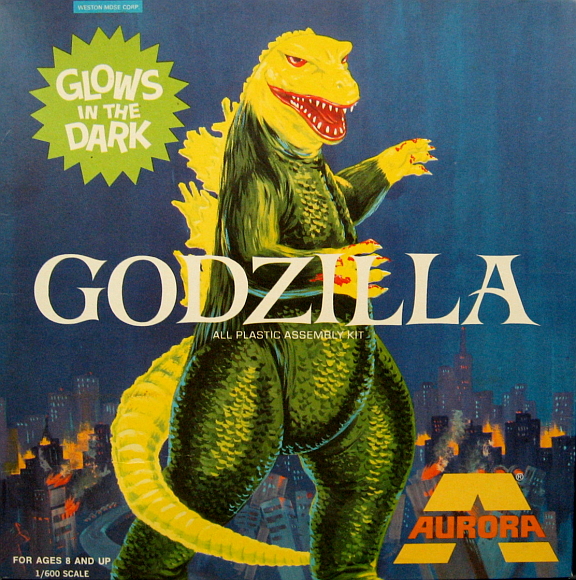 SIR PAUL KNIGHT or "PAULZILLA" , has been watching good, bad, and misunderstood movies since his first hatching. His dear "Momzilla" recalls him peeking around the castle couch to watch THE WOLFMAN(1941) at the tender age of 3. Unlike other kids his age, he seldom had nightmares watching all the spookiness. He was lucky enough to catch  the tail-end of the AURORA Monster Model craze in the mid-70's, working on the Glow-in-the-Dark versions of THE
CREATURE FROM THE BLACK LAGOON(1954) and GODZILLA(1954) models with his Dadzilla.
After seeing most of the UNIVERSAL MONSTERS on TV, he came upon a wondrous find one day. While shopping with Momzilla, THE CREATURE FROM THE BLACK LAGOON leapt off the newsstand on a magazine emblazoned the title "FAMOUS MONSTERS OF FILMLAND".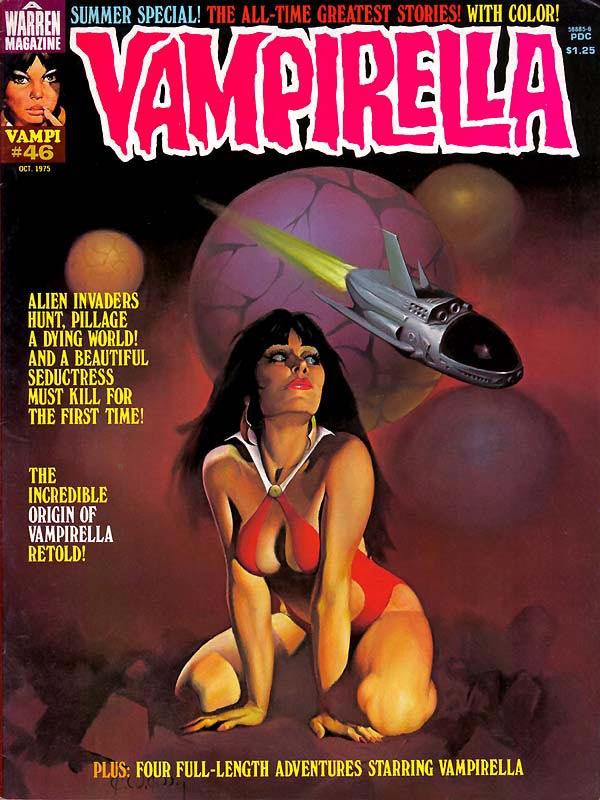 This was Paulzilla's first foray(or is it Forry?) into the wild world of Warren Publications helmed by the wonderful FORREST J ACKERMAN and JIM WARREN.  So began the journey into other Warren mags such as EERIE, CREEPY, and, of course, a little later, VAMPIRELLA. UNCLE FORRY was a writer, a literary agent, a principle founder of modern fandom, and probably had the world's biggest collection of books and movie memorabilia. He was a great influence to both horror and science fiction and to Paulzilla.
After having his little impressionable mind blown with the release of STAR WARS(1977), he discovered another wondrous thing, the TV horror-host. Now allowed to stay up later, he found DR. MADBLOOD'S MOVIES on WAVY TV-10. Forever fascinated with the gent in the grey afro and lab coat saying "Hi, gang!"–as though he knew he was there! DOCTOR MADBLOOD(Jerry Harrell) taught Paul to love the really bad B-Movies, but not to take them too seriously and has been entertaining audiences in the Hampton Roads, VA area for over 40 years now.
"He would happily warn us "Okay gang, We have a real ker-stinker tonight!" He still has his Halloween Special every year. Last year I was the CFTBL for the taping. I've been very blessed over the years and been persuaded to do numerous little bits or characters for the show, despite me being camera-shy and more comfortable behind the camera than in front of it."
Back in 1999, Paulzilla's writing colleague and mentor Deborah Painter, persuaded him to co-write an article on DR. MADBLOOD for SCARY MONSTERS MAGAZINE, Issue number 38. He's been making contributions in SCARY MONSTERS ever since–a book thought to be the spirit successor to Forry's FAMOUS MONSTERS.
BTW Insomniacs, you can find CINEMA INSOMNIA host MR.LOBO in back issue #60, and #69 regarding the horror-host documentary he narrated VIRGINIA CREEPERS(2009) directed by SEAN KOTZ, and also a nice article on MR. LOBO's mentor BOB WILKINS in issue #51. SCARY MONSTERS MAGAZINE has been going strong for over 25 years now, and I'm honored to be associated with it. In 2010, Paulzilla was approached by Debbie Painter to contribute a chapter to her book, FORRY: THE LIFE OF FORREST J ACKERMAN (McFARLAND PUBLISHING) relating his personal encounters with him over the years.
Even though CINEMA INSOMNIA aired only briefly in the HAMPTON ROADS area in 2003-2004 on COX 71, thanks to the inter-webs and Livestream channels like THE KREEPY KASTLE and THE VORTEXX, Paulzilla has been able to catch-up with CINEMA IMSOMNIA episodes, and really digs MR. LOBO's homage' to the great hosting legends, Mr.John Stanley and Bob Wilkins.
"Mr.Lobo has his own unique style, but you can definitely see the influence these two gentleman had on him. Mr. Lobo was broadcast on a number of stations in Virginia and has legions of Insomniacs here.
Finally, after years of being a fan of the show, I got to meet Mr.Lobo and the lovely Dixie Dellamorto Lobo, at Monster Fest-11 in Chesapeake,Virginia,in 2014. I happily left the SCARY MONSTERS table I was manning to purchase MR. LOBO's Fan Club Kit at the CINEMA INSOMNIA table.


I am now OFFICIALLY SK1196! To make the experience even more wonderful, I was asked, along with MR. LOBO and COUNT GORE DE VOL to be Costume Contest Judges at this fun and fabulously frightening event hosted by CRAIG T. ADAMS(AKA Brain and Uncle Feloneous Madblood). Yummmm..A horror-host sandwich! Just when you thought it couldn't get any better, I later, along with the other guests like ORMON GRIMSBY, and CRAIG T. ADAMS, got to have dinner with MR. LOBO and Dixie after the show. What a great day that was. Paulzilla just wants to say "How honored I am to be nominated Sleepless Knight Of The Week! Thank you!"
Thank you, PAULZILLA KNIGHT, valued Sleepless Knight, for ALL of your support, for MR. LOBO and CINEMA INSOMNIA, and for watching all those Misunderstood Movies! Here is your FAN OF THE WEEK certificate that you can download, print, share and enjoy. Congratulations, SIR PAULZILLA KNIGHT – SLEEPLESS KNIGHT OF THE WEEK–May 8th through May 14th, 2015.
You now stand alongside your "FAN OF THE WEEK" siblings and like them, you are eligible to become the FAN OF THE YEAR or receive the prize package that will include a framed certificate, official Lobo Necktie, Lobo Badge and other goodies.
Knights, welcome PAULZILLA to the elite inner circle of SUPREME SLEEPLESS KNIGHTS. If you or someone you know deserves this honor send your fan story and pictures to mrlobo@cinemainsomnia.com.